Library submissions are now
open
. If you have some Lovecraft related media submit it to
the library
!
Free Lovecraft books, stories, audiobooks, and radio plays
---
The complete original books and stories of H.P. Lovecraft in a free, clean, and easy to read collection.
You can also find audiobooks and audio plays alongside the original short stories and books.
Browse Stories
West of Arkham the hills rise wild, and there are valleys with deep woods that no axe has ever cut. There are dark narrow glens where the trees slope fantastically, and where thin brooklets trickle without ever having caught the glint of sunlight...
Read Story
Of such great powers or beings there may be conceivably a survival... a survival of a hugely remote period when... consciousness was manifested, perhaps, in shapes and forms long since withdrawn before the tide of advancing humanity.....
Read Story
Gorgons and Hydras, and Chimaeras - dire stories of Celaeno and the Harpies - may reproduce themselves in the brain of superstition - but they were there before. They are transcripts, types - the archtypes are in us, and eternal...
Read Story
---
The oldest and strongest emotion of mankind is fear. And the oldest and strongest kind of fear is fear of the unknown.
Blog
---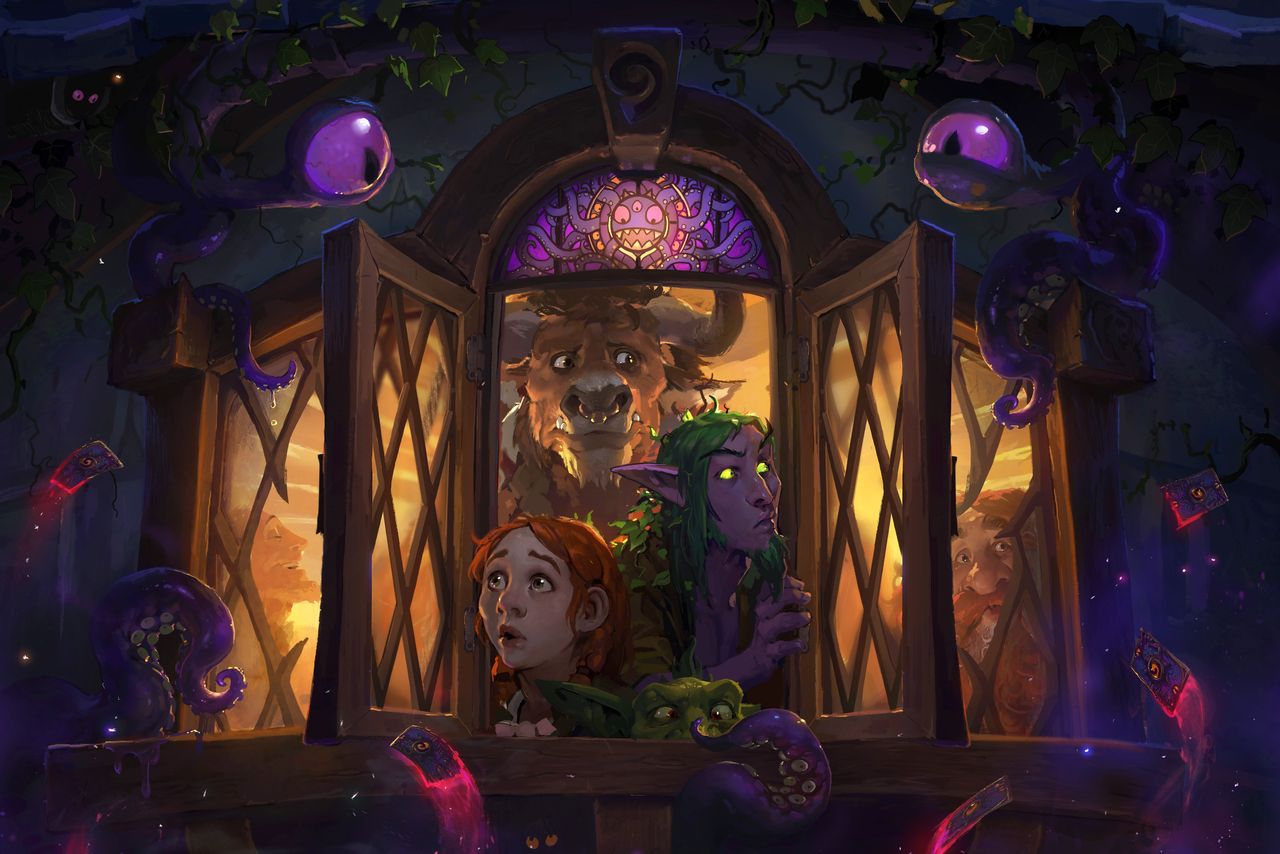 Popular digital card game Hearthstone seems to be giving a node to the Cthulhu mythos albeit with a distinctly Warcraft spin. Blizzard has officially announced its next expansion called Whispers of...
All Posts
About
H.P. Lovecraft
---
Lovecraft was a prolific writer born in Providence, Rhode Island, whose work in the early 20th century never garnered widespread interest. Since then he has achieved posthumous fame and has had and will continue to have a heavy influence on science fiction horror.
The distinctly Lovecraftian style of cosmic indifference and unknown terror can be felt in the literary works of authors like, Stephen King, Neil Gaiman, and William S. Burroughs amongst others. His influence in cinema can be felt in the design and artwork of Alien created by HR Geiger, in many of John Carpenter movies such as The Thing, and in the works of Guillermo Del Toro.
Lovecraft's themes touch upon forbidden knowledge, cosmic fate, non-human influences on humanity, and the risks of science pushing too far. His writing style was heavily influenced by Edgar Allen Poe and they shared many similarities in their lives such as the early loss of their fathers and a strong interest in poetry. Lovecraft references several of Poe's works in his own in stories like The Shadow over Innsmouth, and a direct quote in At the Mountains of Madness from The Narrative of Arthur Gordon Pym of Nantucket by Poe. Read more about the author