Library submissions are now
open
. If you have some Lovecraft related media submit it to
the library
!
Lovecraft inspired short film Harbinger
---
Check out this amazing short film Harbinger inspired by Lovecraft by Gearmark.TV. The neat part about this film is that it is all shot POV and does a great job of putting you on edge. Here is the synopsis:
A man led by horrific visions to a mysterious cabin hopes to put a stop to his nightmares. An H.P. Lovecraft inspired film.
The people at Gearmark put out new videos often so subscribe to their channel for more great videos. Full Credits:

Directed by Alexander Crews
Written by Chris Barkman
Produced by Guy Iorio

Cast
Michael Minto as FIRST PERSON MC
Jonathan Castile as STRANGER

Editor / VFX
Tony Delgadillo Production Design
Lisa Wardell [Runes Picture Company]
Poster / Symbol Design
Carol Huang
Head Makeup / SFX Makeup
Stefania Medeiros
Art Department
Chris Barkman
Production Manager
Tina Carbone
1st AD
Kevin Manning
Director of Photography
Justin Jones
1st AC
Joushua Cristales
Gaffer
Alex Owen
Key Grip
Anthony Suy
Grip / G&E
Joseph Trebat
Production Sound
Alfonso Cano
Alex Baker
PA
Andrew Greer
Sound Design / Mix by
Habib Tannous
Foley Artist
Habib Tannous
ADR / VO
Habib Tannous
Dialogue Editor
Habib Tannous
Created for Gearmark.TV
©Gearmark Pictures LLC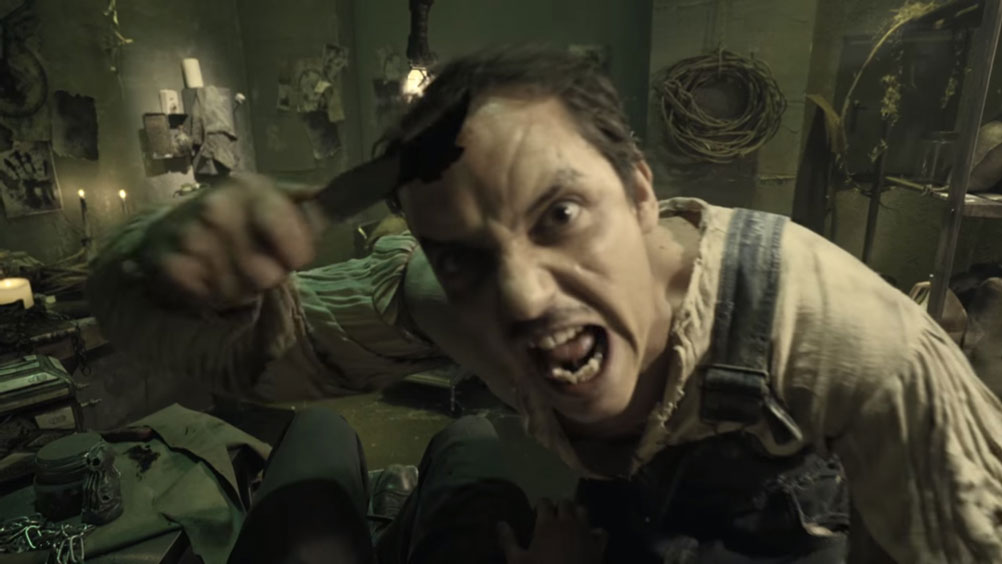 ---